300 young people from all over Catalonia will promote their scientific vocations within the framework of the "Crazy for Science" program
The program, which consists of 12 different courses, got underway this afternoon in Món Sant Benet with more than 700 people in attendance.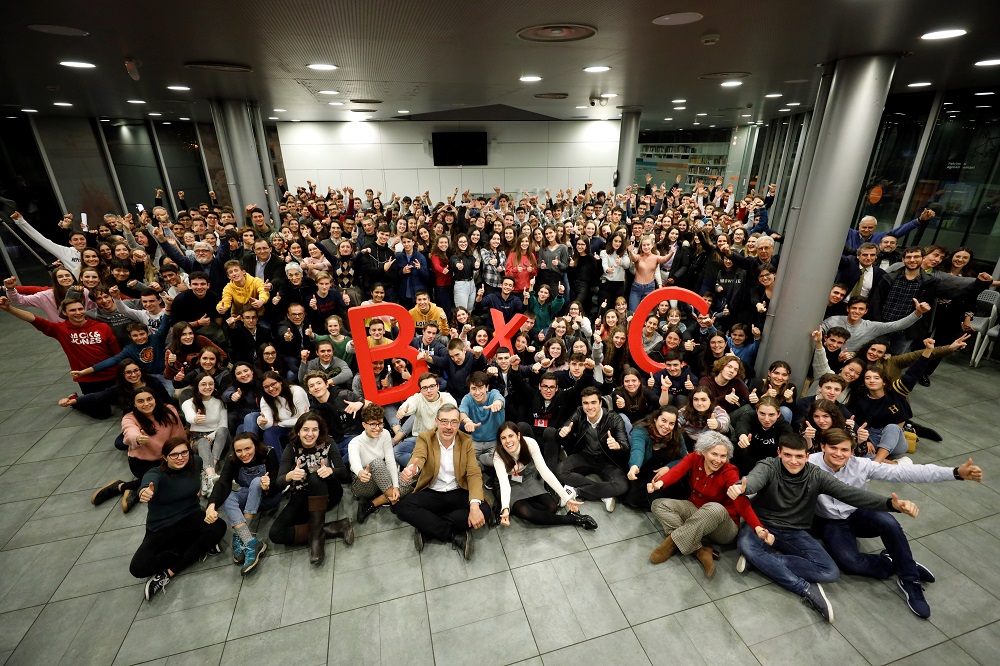 300 young Catalans with special aptitudes and talent for science have today, in Món Sant Benet, undertaken a unique adventure as participants in the 8th edition of the "Crazy for Science" programme, promoted by the Catalunya La Pedrera Foundation.
The initiative seeks to promote scientific vocations among young people in 1st and 2nd year of secondary school in Catalonia, giving them the chance to delve into scientific theory and techniques within the different fields proposed: a total of 12 courses taught in collaboration with renowned research centres and institutions where students get the chance to work with pioneering researchers in their field.
The inaugural event was held today in Món Sant Benet, led by Eric Matamoros, participant in the Crazy for Science 2016 programme in the Biomedicine course of the Institute for Biomedical Research (IRB Barcelona).
The event served to welcome the 300 new students to the programme and to hear the testimonies of former participants in the initiative, as well as coordinators of some of the different programmes.
The new Earth Sciences course, which is part of the range of existing courses, was also presented during the day.