L'Ó revalidates its Michelin star for the 8th consecutive year
The prestigious gastronomic guide renewed the Michelin star awarded at the L'Ó restaurant last night, in a digital ceremony without an audience held from Madrid.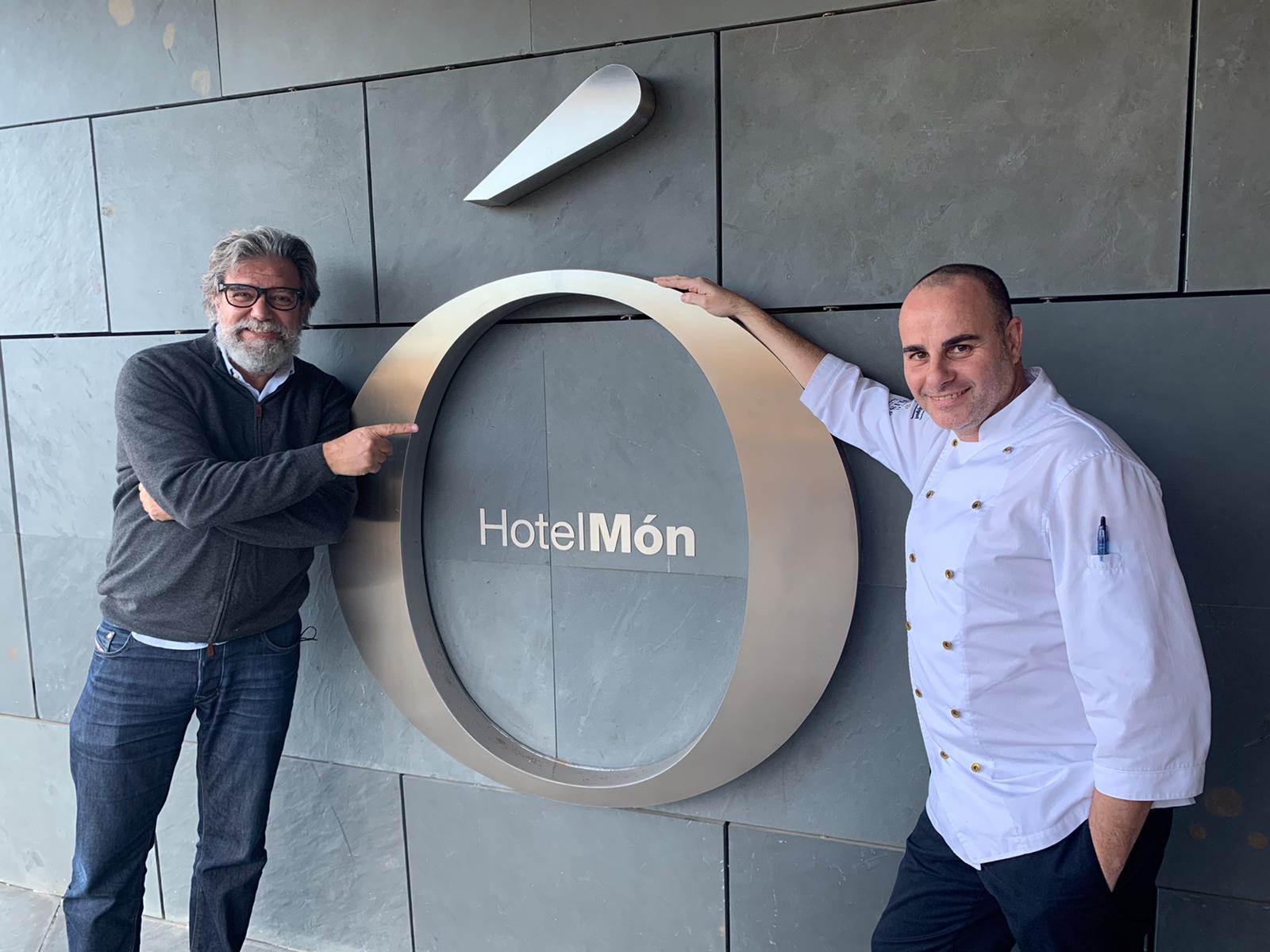 The support for a difficult and adverse year came yesterday for the restaurant L'Ó in Món Sant Benet, Bages, in the form of a renewal of its Michelin star. An award that the restaurant has held since 2013 and that, this year, has been revalidated thanks to the efforts of the entire team of Món Sant Benet, led by chef Ivan Margalef and with the invaluable help of his right hand Xavier Benito and the room manager and sommelier Irene Cozas.
The restaurant team understands the recognition as a great support for teamwork and well done and, without a doubt, a stimulus to continue working to face the challenges that bring them closer to excellence. During the closing periods of the restaurant L'Ó, due to the restrictions of the pandemic, the restaurant team has continued to work serving the restaurant Món, located in the Hotel Món in Sant Benet, where the cuisine of the two spaces has merged.
The gastronomic restaurant L'Ó, located in Món Sant Benet, won its first star in 2013, becoming, to this day, the only restaurant in Bages with this award. Its cuisine is based on tradition and local products, but with an emphasis on avant-garde techniques, a good presentation and good service. The aim of the restaurant is to make quality cuisine, close and accessible to the public. Ambitious but connected to people.
The surroundings of the monastery of Sant Benet have a strong influence on the project which is supplied, in part, by the products of organic and local agriculture of the vegetable gardens of Món Sant Benet, managed by the cooperative project Mans of the Catalunya La Pedrera Foundation.
In addition to the excellent gastronomic offer, the commitment to a menu of quality wines and the work in promoting Catalan wine have earned L'Ó awards and recognitions, such as the Carta Ví 2019.